and the Radfan Campaigns 1963-64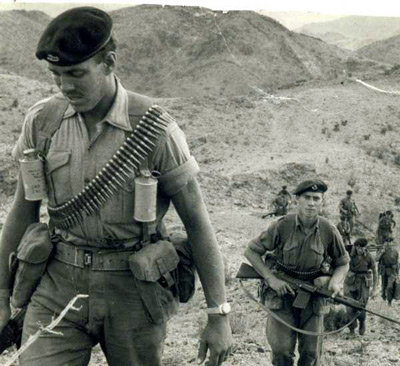 This event is at the Haslemere Museum
In the early 1960s there were continuous border violations on the Yemen border. This came to a head in July 1963, with a battle involving British and Arab troops under British command. However, dissident tribes in the Western Aden Protectorate had been persuaded to go to the Yemen for training before returning with advanced weapons to the wild and mountainous Radfan area between the border and Aden City.
After an initial operation in early 1964 failed, a major operation was mounted from the UK from May to August 1964 to eliminate the enemy: there were a number of fierce battles before British and local Arab forces defeated the enemy. Richard Mountford, our speaker, took part in these military operations and will describe them vividly with the aid of contemporary photographs.
Saturday 24th February @ 3:00pm & 7:30pm
For complete listings, follow the links below...
Cinema Theatre Event Cinema Live Music Classical Music
[View all listings]